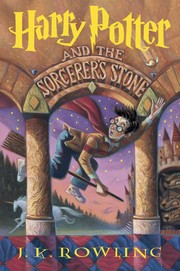 Review by Sam Hard on October 2, 2018
Categories: Fiction, Fantasy, Thriller, Science Fiction, Mystery
Harry Potter is a young boy living in the suburbs of London with his Aunt Petunia and Uncle Dursley. Everything should be just fine. But, Harry has to compete with his cousin. It seems just like pure torture for Harry. But after a strange trip to the zoo where a snake escapes after Harry talks to it, an owl appears with a letter.

Pretty soon after this, a giant man named Hagrid comes and whisks young Harry away to Hogwarts School of Witchcraft and Wizardry. Then he is told that he is the one who killed the worst wizard of all time, Voldemort. After this Harry and his friends come face to face with Voldemort himself. Will Harry be able to stop him again?

I think this book is good because it thrills you and will keep you turning the page. I think this book is good for children in grades 2nd-7th and adults of all ages. I think that you should also read the other books in the series.