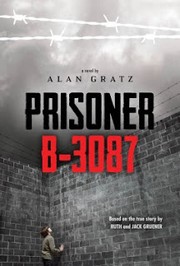 Review by Sophia Styperek on September 17, 2019
Categories: Fiction, Historical Fiction
Yanek and his mother and father live in Nazi occupied Poland. But they are Jewish. They are soon forced to share their apartment with three other families. They spend around a year in the ghetto and then Philip is taken to 10 different concentration camps. Will he survive the harsh treatment? Read to find out.

I am obsessed with the Holocaust. So of course, I loved this book. It's very sad, but I love reading sad things.

I would recommend this book for 5th-9th graders.